Wednesday, January 13th, 2021, is a date that Mr. Festus(full name withheld on request) will not forget in a hurry on account of the terrifying experience he had in the hands of five guntotting boys who for hours held him to ransome as they forced him to accompany them in their spate of robberies around Benin City using his car.
At the end of it all he ended up with a broken head, lost N11,950(eleven thousand, nine hundred and fifty naira) on him and N28,000(twenty eight thousand naira) collected from his account via his ATM card, his car keys and his two android phones.
He tells his story: "On Wednesday, January 13th, 2021, I was used my car to do cab work. At about 8.00pm I picked two boys and two girls to drop them at Artillery Road off Siluko Road, Benin. As I dropped them and was about to reverse one car blocked me with five boys coming out of it each of them armed with deadly guns. They surrounded me and the passengers that I just dropped.
"They robbed us, broke my head and forced me into my car which they drove round the city robbing people at will from one spot to the other. They held me to ransome from that point(around 8.30pm) to 1.00pm as they drove round the city on a robbing spree.
"The hoodlums drove through Stadium Road, Ekenwan Road, Siluko Road and other adjoining areas robbing passersby, shop owners etc. What they do is when they see you walking along the road they will rob you, collect your ATM card and drive to the nearest ATM point to withdraw all the money in your account. In a situation where you have no money and also don't have ATM card on you they will shoot you. While they were driving all around the town committing these atrocities there was no single policeman in sight.
"At a point as they were driving through Stadium Road they saw a Lexus Jeep car which caught their fancy and they planned to rob. They were about blocking the car when I cautioned them that in that neighbourhood there could be some men of the National Security and Civil Defence Corps(NSCDC) lurking around and they may end up exchanging gunshot with them. I did this to protect myself knowing that if they try to rob the car the NSCDC men would resist them and in the course of exchange of gunshots between them I may be shot at. They took my advice and backed out of robbing the Lexus Jeep. Thereafter, as they drove through Ekenwan Road they saw a bus which they started trailing with a mindset of robbing the occupants but they had a tough target in the driver of the bus drove off defensively. They now planned to hit the bus from the back with my car but one of them adviced against taking that course of action as he said my car was too exotic to be damaged because of a bad job.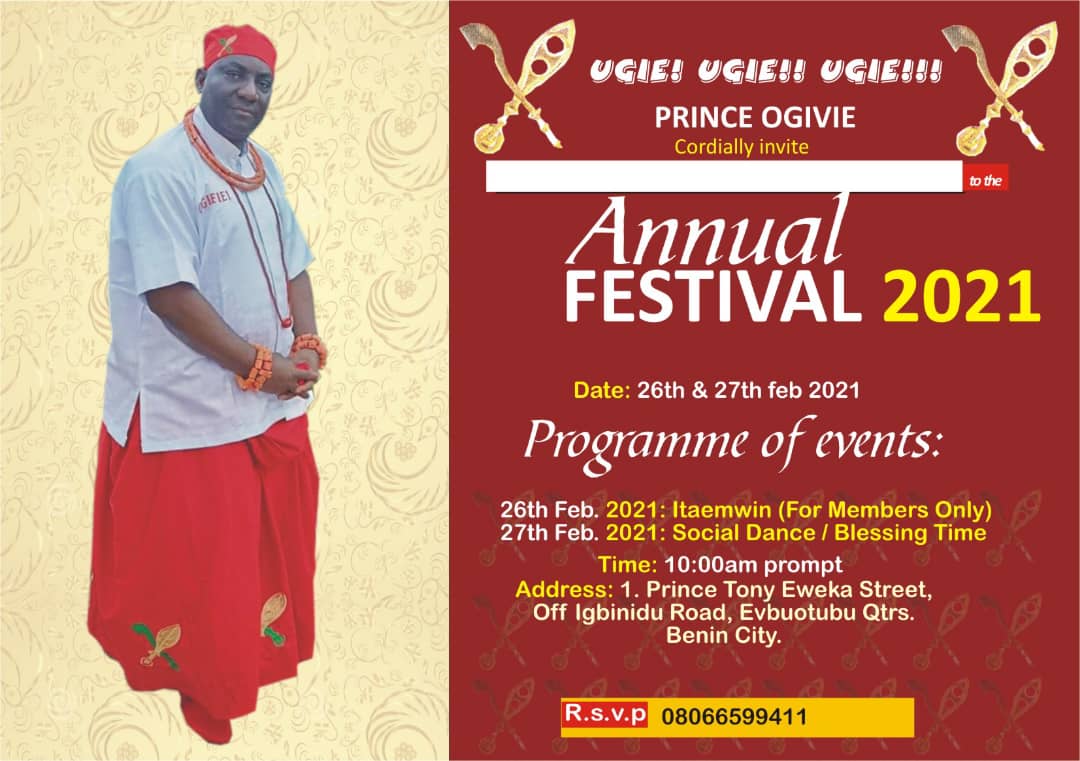 "At around 1.00am they dropped me at Aunty Maria area off Siluko Road telling me that I should later go and pick my car at Mobil Filling station by Ekenwan Road and Siluko Road Junction later that morning. When I got there I waited for several hours but my car was not there. I pleaded with some cab drivers nearby to let me use their phones to make calls to my wife and sister. I told my sister to let me know the location by using the car tracker installed in the car. She got the location which is within the area where NTA Benin station and Deep End Entertainment Centre is situated. But they took my car keys along. I had to go back to pick the spare key where I kept it.
"Thereafter, I reported the matter at the Textile Mill Police station.
"My advice to the hoodlums is that they should change for the better from their evil ways or else they will soon meet their Waterloo."