53 years after the historic football match between the Santos FC of Brazil and the Bendel Insurance Football Club of Benin City brought about a 48 hours ceasefire agreement between Federal and Biafran troops at the height of the Nigerian Civil War between 1967 – 1970, the Brazilian clubside sent a delegation to Nigeria to commemorate the occasion and also discuss with the country's sports administrators on how to achieve great heights in the country's sports development.
Reverend Samuel Ikpea, the National Chairman of the Nigeria Football Supporters Club, disclosed that the reasons the Santos Football Club sent a delegation on a tour of Nigeria was to see which role it can play in the country's sports development.
In his own remarks, Roland Abu, Chairman of the Edo State Football Association, heaped praises on the Santos FC delegation and disclosed that the state government is doing the much it can to place sports on the right pedestal.
Earlier, while introducing the Santos FC delegation, the Head of Product Marketing of the Brazilian team, Fabio Guerreiro, emphasised that during the formation of the club years ago the first choice of name for the club was Africa FC which later metamorphosed to Santos FC.
Going further, he disclosed that before the delegation departed Brazil for Nigeria a DNA was carried out which result revealed that Edu, who is also part of the delegation and who was part of the visiting Santos FC team of 1969 that also featured Pele, is a full blooded African.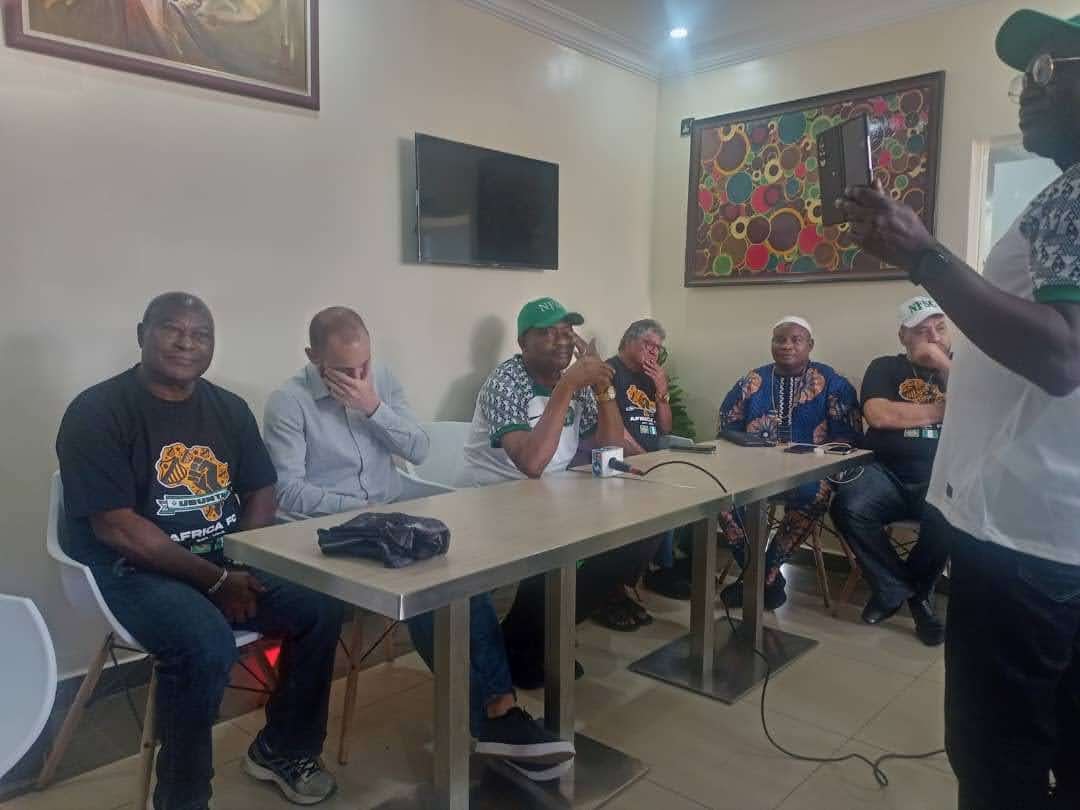 Highlight of the media briefing was the award of a Santos FC jersey and a certificate to Reverend Ikpea "for having been appointed international representative of the club from Nigeria to Brazil."
In a football match held at the Samuel Ogbemudia Stadium, Benin City, to commemorate the 1969 historic match Bendel Insurance defeated the Santos FC team by 2 – 1 a reversal of the result of the match between the two teams played at the same venue over five decades ago.