Marvellous Omobayo Godwins, is up in the race to emerge the representative of Akoko Edo Federal Constituency in the House of Representatives in Abuja in 2023.
The Labour Party (LP) standard bearer does not believe he has an uphill task winning the race in a poll that includes the incumbent, Hon. Peter Akpatasson of the All Progressives Congress (APC) who has spent three terms of 12 years already in the green chambers.
In this exclusive chat he enumerates why he is the choice of his constituents.
Excerpts:
On daring the incumbent, Honourable Peter Akpatasson
Am I daring him?
Yes, you're.
I don't think so. I am not sure you profiled me very well before now. I am not daring him.
When I say that you are daring him I am talking in terms of experience and in terms of the huge funds he has to contest the election.
What experience? Legislative experience?
Yes
See whether legislative, whether executive… That's why in our constitution whether amended or not the prerequisite is just Primary School Leaving Certificate or O Level. What you call experience is not necessarily on the job. What matters is to give quality representation. It is to connect with your people. It is all about them. Even a poor illiterate can represent his people. It is all about the people you are going to represent. Their mood towards you. Their disposition. How well you have been able to affect them. You claimed that the man(Akpatasson) has been there(House of Representatives) for twelve years and today he is a Principal Officer, the Deputy Majority Leader.
That's just by nomenclature. I cannot see the evidence in my constituency. There is nothing to show for all these. I learnt that there is supposed to be a School of Mining that is supposed to have been established since twelve years ago which has not been done. So, something you cannot do for twelve years is it in sixteen years that you will do it? That's even by the way. I am a trained engineer. If I was to be a lawyer next year I would be a SAN. I have gone to four COREN Assemblies. Next year I will be a fellow of the Nigerian Society of Engineers(NSE). Recently, I won an award for professionalism as an engineer. I am a trained Electrical/Electronics Engineer, COREN Certified. There was an award programme. Out of the eleven recipients I was the only one not in government. The Governor(Godwin Obaseki) was there; the Deputy Governor (Philip Shaibu); the Chief of Staff (COS) was there; the Commissioner for Physical Planning and two other Commissioners were there. That tells you my quality.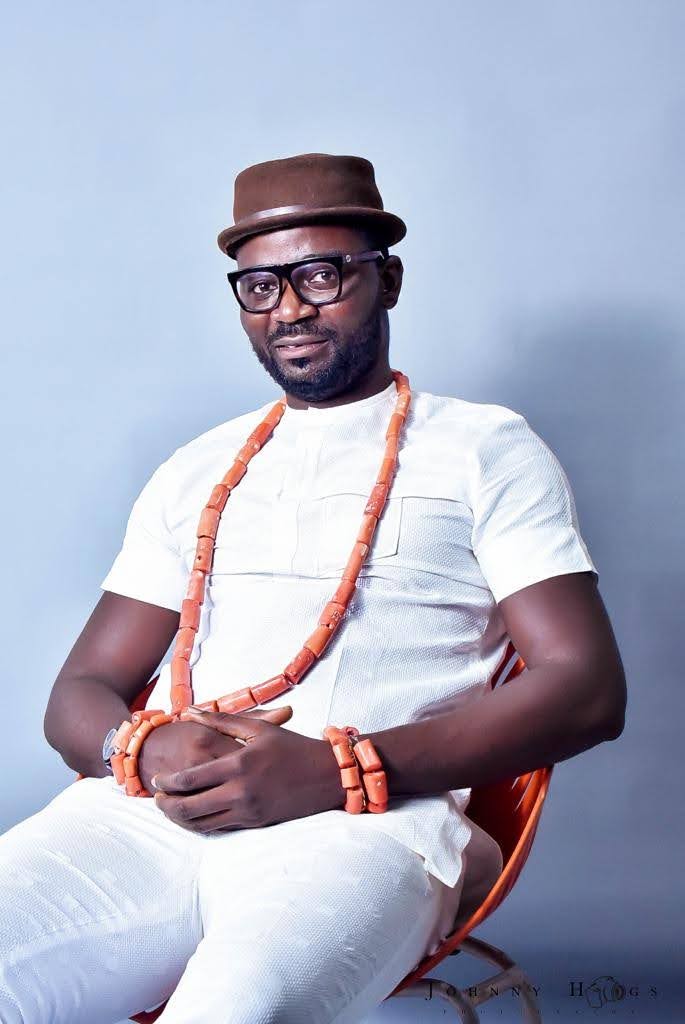 So, when you say that I am daring Peter. No, I am not. As we speak today, I am the highest employer of labour. My company, Mav Energy Integrated Services Ltd. is the highest employer of labour to come out from Akoko Edo. The people I gave employment are all Akoko Edo people. It is a conglomerate. We have interests in hospitality, oil and gas, engineering and a whole lot of others. I am a venture capitalist. Akoko Edo is a distressed property. It is very old. Infact, you can trace Akoko Edo to the early 60s. It is a distressed place. There are places in Akoko Edo without electricity; there are places in Akoko Edo without primary school etc.
We have 56 communities in Akoko Edo. I have gone on a tour of 52 of them. I have taken stock of the local government. I am managing over 600 staff in my company. I don't know what type of experience that you're looking for. What do I need the position(House of Representatives) for? I have 600 staff working for my company. Do you know the multiplier effect? It is over 3,000 indirect jobs. I am not sure that Akpatasson can boast of creating 50 jobs in Akoko Edo since he became a House of Representatives member. My youths don't joke with me. The Technical Manager of my company is from Uneme Nekhua where Akpatasson comes from. He is Akpatasson's cousin. His name is Ajibola Isaac. He post my picture on his status.
My popularity cuts across the whole Akoko Edo. If you go to Igarra you will think that I am an Igarra man etc. I am less than 40 years old. But when you talk about competence I am not lacking. Akoko Edo is an entity on its own. It is different from the regular kinds of local government areas that you have. Two days ago I was at the APC Secretariat in ward 2 where I got endorsement. The Secretary of the APC in the local government was in charge of that endorsement. They saw in me that I have the capacity, the competence, the character. This game is all about character. You connect with your people, then when you look at their mood you will know that it is no longer business as usual. For example, that decision that Akpatasson took of contesting for a fourth term is very unpopular. That led to the APC going for a parallel primary and the matter is still in court. That tells you that it is very unpopular and if it is not properly managed it will turn to an issue which is what is happening now. They see in me the right candidate.
1998 was when we had a proper local government election in Nigeria in a system called diarchy. It was very free and fair. From 1999 to 2003 any other person who became governor now controlled the local government system and what you have is a coronation of local government officials, representatives. It has been like that across the country since then.
Zoning is more of a moral and party thing. In politics there is no morality. What brings us together in Akoko Edo is the local government chairman and the House of Representatives member. As an engineer I look at competence more. If you say you have been in the House of Representatives for twelve years we can do a simple arithmetic. What have you brought to the local government? The mood of the people in Akoko Edo is that they are disappointed as nothing tangible has been done for them by their representative in Abuja. LP is a divine platform to rescue our people from these political shenanigans.
In 1999, there was Dr. Tunde Lakoju who spent a term in the House of Representatives. He is from the north of Akoko Edo where I am also from. Chief Augustine Amune was also there in the local government council within that period of time. There was this balance. Whether you like it or not there must be balance. Whether you look at it morally or by law. There is what is called federal character. There is a reason for that. There is what is called fair representation. That's what keeps us as a people. In the 10 wards and over 241 units we have several cultures in Akoko Edo. It is the biggest and oldest local government in Nigeria. What can keep us together is how we can manage power. It is a very sensitive local government and more than 75 percent of the people are elites. We practice what you call true democracy.
They gave Dr. Lakoju two terms in the House of Representatives. After Akpatasson's two terms the argument he presented for been interested in a third tenure was that if he gets to a principal office he will be able to attract a Federal University of Mining to the constituency. All these were political gimmicks. We know that we have been shortchanged over time. We have also marginalised ourselves. Our leaders have made us to be subservient. We no longer realise who we are.
Going back to balancing. From 2003 to 2011 we had another man from the north, Colonel Tunde Akogun(rtd) he did another eight years. There was Chief James Emasalu from the South he did eight years as council chairman. From 2011 till date we in the north had a council chairman while other elective positions went to the south. Although such people were from two different political parties. We look at that Mathematics. The only thing that can unite us now is the House of Representatives and local government council chairman. The two House of Assembly positions are statutory. One must go to the north and the other must go to the south. There may not be morality in politics but there is morality in governance.