Festus Edegbe, the Okhaegele (youth leader) of Obagie n'evbosa, a community in Ikpoba Okha Local Government Area of Edo State, has pledged the community's full support for the aspirations of a boxer, Alex Ekhorowa(aka Alex Rudd), to emerge as the world light weight champion in a title fight with an Egyptian, Ahmed Moustafa, which comes up in Benin City, the Edo State capital, on February 13th, 2021.
He made the pledge during a courtesy visit the pugilist paid him last weekend.
Edegbe promised that there is nothing too big for him and the community people to do in ensuring that Alex Rudd wins the fight as it would be a thing of pride to the people of the community, Edolites and indeed Nigerians.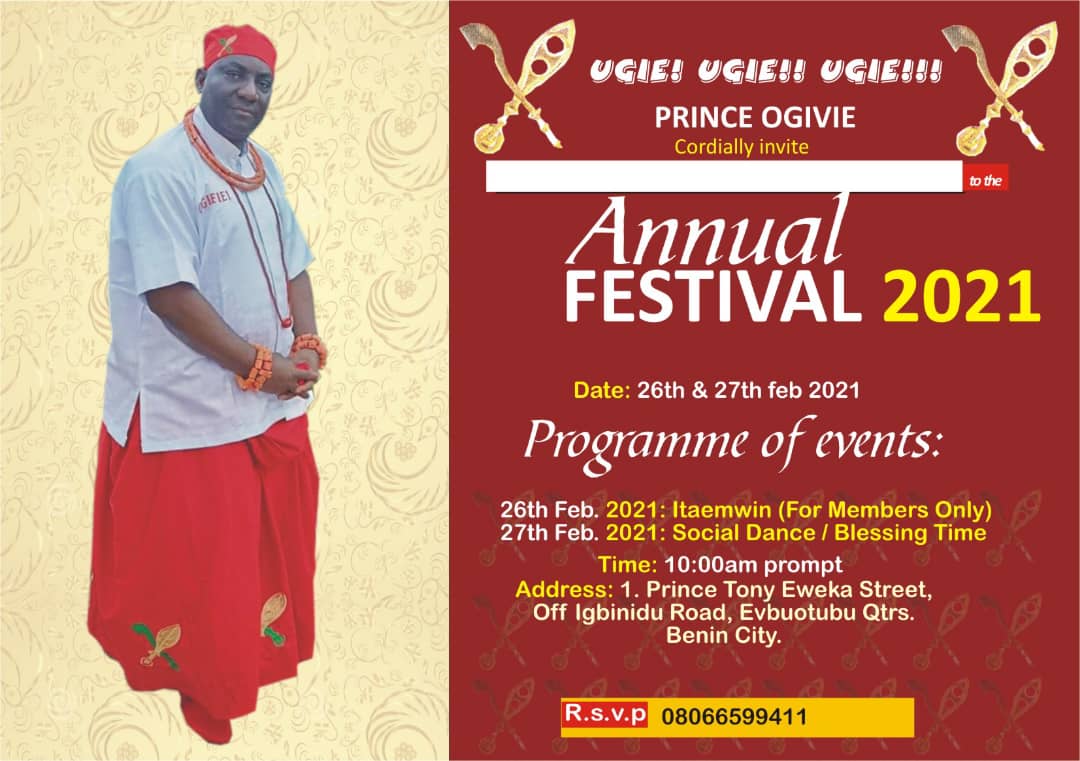 He assured the pugilist that he would always be available for him and thus he should always feel free to update him on the happenings as the preparation progresses towards the D-Day.
Meanwhile, Alex in an interview has promised boxing fans that he can never bring shame to Edo State and indeed Nigeria and as such he has commenced reparations by engaging different sparing partners across Nigeria and even outside the country.
"I can never bring shame to my people. As it were now I am about 90 percent ready for the D-Day(February 13th, 2021). By the D-Day I would attained 100 percent.
"The advice I would give to sports lovers is that they should come early to the venue so as not to miss some of the highlight of the fight. Of course, there would be four supporting bouts before my own fight. It will be a night of fun and entertainment. A night to remember."
He showered praises on Governor Godwin Obaseki and his deputy, Rt.Hon. Philip Shaibu for believing in him and promising to sponsor the fight.
"Governor Godwin Obaseki and Rt. Hon. Philip Shaibu have been very encouraging. I doff my hat for them. Needless to say that sports is a form of empowerment and the present leadership of the state under Governor Godwin has concentrated so much on sports development which is reflected in the sports infrastructure and modern sportsing facilities they have put up in the state.
"Today, the Samuel Ogbemudia Stadium, Benin ranks among the best in the country. Do we need to say more?"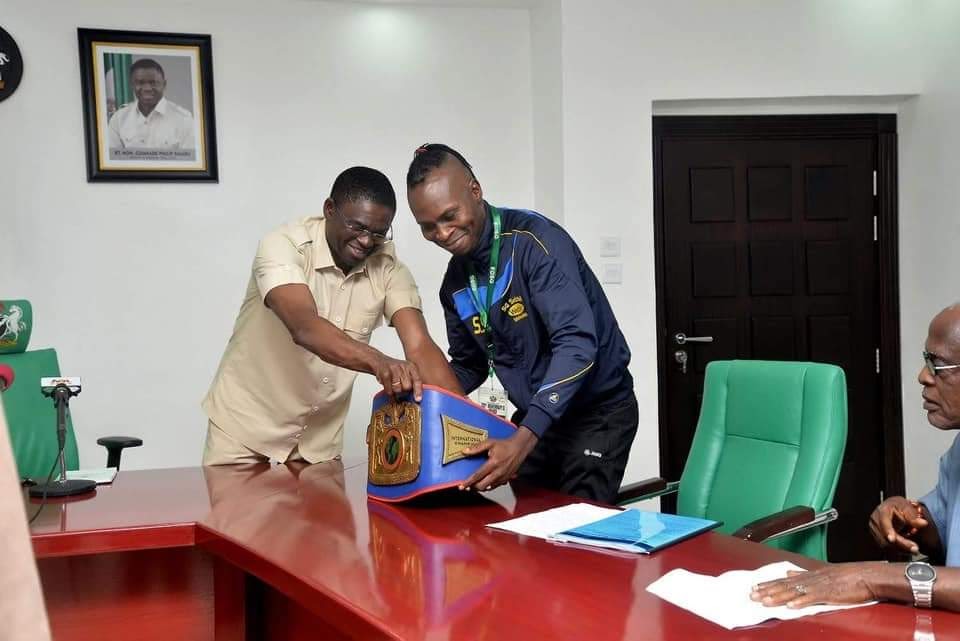 Alex disclosed that what is posing some challenge to the much talked about fight, which has been endorsed by the Nigeria Boxing Board of Control(NBB of C) and the Global Boxing Federation(GBF), is inadequate funding/sponsorship but promised that it will soon be over as the issue is being addressed.
He said that he is planning a youth mentorship programme when he eventually hang his gloves in a few years time whereby some boxers would be under his wings and he would train and sponsor them to achieve their aspiration.